Florida Representative Loranne Ausley 
Loranne Ausley was elected to the Florida House of Representatives in 2016 where she serves on the Commerce and Ways and Means Committees, as well as subcommittees on environment, agriculture and regulated industries. Loranne previously represented Florida's Capital City in the same seat from 2000-2008 before retiring due to term limits. Ausley is also an attorney with Hollimon PA – a small Tallahassee firm. During her time in the Florida House, Loranne has established herself as an independent-minded leader unafraid to take on tough problems and find real solutions. Loranne is a sixth-generation Floridian who has held senior positions in federal and state government, working closely with some of Florida's most respected leaders including Bob Graham, and Lawton Chiles. Loranne is active in a number of local, state and national organizations. She was instrumental in creating Whole Child Leon, a community-based initiative focused on young children and their families. Loranne graduated from Randolph-Macon Woman's College with degrees in Economics and Politics, and earned her J.D. from the Washington & Lee University School of Law in Lexington, Virginia. She lives in Tallahassee, Florida with her husband Bill Hollimon and son, Will, age 14. Loranne is a runner and triathlete, and a two-time Ironman finisher (Chattanooga, 2016; Florida 2007).
Wisconsin Lt. Governor Mandela Barnes 
Mandela Barnes was a Wisconsin State Representative for the 11th Assembly District which includes the Northeast portion of the City of Milwaukee and part of the City of Glendale. Elected in 2012, Mandela was a community organizer focusing on issues of jobs & economic development, education, immigration, and criminal justice reform. A large part of his work involved addressing minority contracting and opportunity for the unemployed/under employed on a major public works project receiving millions in federal money. When the project did not meet certain inclusion goals, it became a key factor in his decision to run and a central part of his campaign.
As a member of the State Legislature, Mandela served on the Assembly committees on Corrections (ranking), Education, Small Business, and Jobs & the Economy in addition to the Speaker's Youth Workforce Readiness Task Force. Recently the state passed a bill to help fund the construction of a new sports arena for the Milwaukee Bucks. He was integral in bringing together the team's ownership with labor and community groups to craft a project labor agreement that would cover construction as well as end-use jobs on the project to create new jobs and providing training for Milwaukee residents. He also served on the advisory council for Newaukee, a social architecture firm that changes the way people connect and delivers workforce attraction, talent engagement and a better, brighter city for all to enjoy as a triple bottom line for their clients.
Nebraska Representative Kate Bolz
Kate Bolz represents Nebraska's 29th District in the Nebraska Unicameral Legislature, where she serves as the Vice Chairperson of the Appropriations Committee. First elected in 2012, her priorities include creating long-term economic growth for Nebraska through workforce development and post-secondary education. Kate has also focused on creating opportunities for Nebraskans with disabilities, and has passed legislation that has made it easier for Nebraskans with disabilities to create savings without jeopardizing benefit eligibility.
Outside of the Legislature, Kate is the Executive Director of the Nebraska Association of Service Providers, an association of community based disability service providers across the state. Kate has been recognized as one of Lincoln, Nebraska's 20 most influential women.
Douglas County, KS District Attorney Charles Branson
District Attorney Charles E. Branson, was first elected as District Attorney of the 7th Judicial District on November 2, 2004 and took office January 10, 2005. Since then Charles has been re-elected without opposition in 2008, 2012 and is unopposed in 2016.
Charles believes the prosecutor's office must be more than just a mechanism to incarcerate offenders. He believes the office should support all facets of the community; from developing an active consumer protection division, starting a first of its kind property crimes compensation board to reimagining how victims of crime are addressed by the court system. Charles is an integral part of planning a local behavioral health court that will divert those with mental health problems away from the court system, sparing them criminal records that can jeopardize their support and housing.
Charles is also leading the charge in finding fair justice. He is actively engaged in state and national efforts to determine the best practices for prosecutors' offices across the country. These efforts are aimed at making sure the rights of individuals are protected while serving the interests of justice. Where defendants are held accountable for their actions and crime victims are afforded the respect and dignity they deserve.
New York Assemblymember David Buchwald
David was elected in 2012 to the New York State Assembly, where he brings his experience as a local government official, his work as an economic analyst and an attorney, and his belief that public policy can help people obtain the skills and opportunities they need to provide for their families and contribute to their communities. In the Assembly, David has worked to strengthen ethics, make smart investments in infrastructure, and consolidate services in order to make government more efficient. Recently, he's taken the lead on such issues as keeping the electric vehicle manufacturer Tesla in New York State and stripping pensions from convicted officials that violate the public trust.
Before serving in the Assembly, David worked at an economics research firm where his research focused on antitrust economics and then as a tax attorney. He was also a member of the White Plains Common Council, where he advocated for enhanced budget scrutiny, authored legislation strengthening the city's code of ethics, and successfully pushed for zoning changes that brought dozens of good-paying jobs in scientific research to his community.
South Bend, IN Mayor Pete Buttigieg
Pete Buttigieg is the mayor of South Bend, Indiana. A Rhodes Scholar, he holds degrees from Oxford and Harvard Universities. Previously he was a management consultant at McKinsey & Company where he worked in energy, retail, economic development, and logistics. He is president of the Indiana Urban Mayors Caucus, serves on the board of the Truman National Security Project and is a lieutenant in the U.S. Navy Reserve. He spent most of 2014 on leave from office while deployed in Afghanistan.
Buttigieg was named national Mayor of the Year in 2013 by GovFresh.com, sharing the honor with New York Mayor Michael Bloomberg, and was called "the most interesting Mayor you've never heard of" by the Washington Post. Under Buttigieg, South Bend has transformed from what Newsweek called one of "America's 10 Dying Cities" into a city experiencing its fastest growth in more than a quarter-century.

West Sacramento, CA Mayor Christopher Cabaldon
For two decades, Christopher Cabaldon has been the mayor of what was the forgotten old-industrial small town on the other side of the tracks (in this case, the tracks are the Sacramento River), transformed under his leadership into the fast-growing, dynamic, entrepreneurial city at the forefront an emerging American metro. A small city punching way above its weight, West Sacramento has been named Most Livable City in America by the US Conference of Mayors, and as a leading LRNG digital badge city, Startups in Residence incubator, and 2015 Code for America city. Mayor Cabaldon's innovations promoting progressive economic growth have been featured at the world expo, Federal Reserve, SXSW, White House, Governing, and other national and international forums. He is Jobs, Education & the Workforce chairman for the US Conference of Mayors. He might also be the country's leading heretic on the topic of civic engagement.
Cabaldon served as vice chancellor of California's 113-campus community college system and director of the state legislature's higher education committee, and led high-impact statewide education startup organizations. He has been appointed to state government posts by four California governors from both political parties.
School Board Member Laura Capps, Santa Barbara, CA
Laura Capps, a proud graduate of Santa Barbara public schools, is a member of the Board of Education for Santa Barbara Unified School District. Her son is in the first grade at the elementary school she attended, and she is the only member on the board with a student currently in the district. In the short time she has been in office, she has lead the charge to solarize campus buildings, instituted a new program to register eligible students to vote, and worked with her colleagues to close a $2 million dollar budget shortfall.
Laura has devoted her career to public service, serving as a White House speechwriter for President Clinton, a communications director on John Kerry's presidential campaign, an advisor in the United States Senate to Senator Edward Kennedy, part of Al Gore's climate change campaign, and an ocean conservation advocate. In addition to her service with the Santa Barbara Unified Board of Education, Laura manages her own public affairs practice collaborating with non-profit organizations on issues of climate, poverty, immigration, and childhood hunger. Active in the community, Laura is President of the Board of the Community Environmental Council and a Director of the Planned Parenthood Action Fund. She recently served on the Santa Barbara County Commission for Women and on the Board of Trustees for her alma mater, University of California, Berkeley. She has taught college courses on Congress and politics at the University of California Washington Center and holds a Masters in History with Distinction from the London School of Economics.
Madison, WI Councilmember Maurice Cheeks
Maurice Cheeks is a dad, a technology executive and a local elected leader currently serving in his 2nd term on the Madison City Council. His agenda for Madison, Wisconsin is focused on ensuring that it is a national example to other mid-sized cities on innovating to eliminate persistent opportunity gaps, increasing citizen engagement, and designing intentionally for anticipated population growth. Cheeks has been named among the '25 Most Influential People in Greater Madison' and has additionally been listed among the "28 Most Influential African Americans in Wisconsin".
Cheeks is also the Vice President of Business Development at an industry leading big-data quality & analytics company with headquarters in downtown Madison. He currently serves as a non-profit board member for the Foundation for Madison's Public Schools, and is a founding executive board member of the Wisconsin chapter of the New Leaders Council.
Mountain View, CA Councilmember Chris Clark
Chris Clark is a City Council Member and former Mayor of Mountain View, California, which is located in the heart of Silicon Valley and home to Google, LinkedIn, WhatsApp, and numerous startups. He was elected to Council in 2012 and became Mayor in 2014.
As Mayor, Chris led the city through a period of significant growth and forged consensus on several key issues including housing growth, permit streamlining, and environmental sustainability. He is the youngest person ever to serve as a Mayor and Council Member in Mountain View.
Chris grew up on a farm in rural Illinois and served as a Page for the US House of Representatives before moving to Silicon Valley to attend Stanford University. He studied International Relations and Economics and interned with the US State Department in Berlin and Munich.  In addition to City Council, Chris serves on several San Francisco Bay Area regional planning boards and leads operations at Y Combinator Research.
Santa Cruz County Supervisor Ryan Coonerty
Ryan Coonerty was elected to the Santa Cruz County Board of Supervisors in 2014. He previously served as the Mayor of Santa Cruz where he successfully brought together labor union members, social service providers, environmentalists, and local businesspeople to promote innovative strategies to improve the quality of life.  Some of his efforts have received national attention, including creating an Ayuda Linea (Help Line) for day laborers to report incidents of abuse, investing the City's reserve funds locally to spur the local economy, and authoring an ordinance that allows dense, for-sale housing which will provide affordable housing for teachers, city workers, firefighters and police.
Ryan is also the co-founder and chief strategist for NextSpace Coworking + Innovation and is implementing a new model for local and regional economic development to help citizens transition, start businesses, and live sustainably. Ryan has presented recommendations for other elected officials on how to replicate this model in communities across the country.
Cincinnati, OH Mayor John Cranley
Growing up in a family filled with people who dedicated their lives to public service, Mayor John Cranley learned at an early age that putting the needs of others ahead of your own is how you lead a meaningful life. He learned to value social justice and care for those who are in need. Those are the values that John and his wife Dena are passing on to their son Joseph, and those are the values that guide John as mayor.
Since taking office in December 2013, Mayor Cranley has placed a renewed focus on building vibrant, thriving neighborhoods by getting the basics right and making strategic investments to spur growth. Mayor Cranley implemented a multi-year plan to dramatically increase the miles of city roads that are paved and repaired annually, expanded the City's efforts to crack down on absentee landlords and reduce blight, and invested in economic development deals throughout the city. Mayor Cranley has led efforts to invest in job training, make the City more inclusive, and reduce poverty all while getting the City's credit upgraded, wiping out the $800 million unfunded liability that the City's pension system was facing, and adding over 100 cops to the police force.
Prior to taking office, Mayor Cranley co-founded the Ohio Innocence Project, a organization that has exonerated and freed 23 wrongfully convicted people through the use of DNA technology. He also worked as a real estate developer and attorney. John graduated from St. Xavier High School. He earned degrees from John Carroll University, Harvard Law School and Harvard Divinity School.
Iowa Senator Jeff Danielson
Jeff Danielson has served as a State Senator in Iowa since his election in 2004. Jeff has a passion for making government work well and work for the people. He led Iowa's recent government efficiency efforts, responsible for nearly $300 million per year in cost savings, helping Iowa weather the recent recession with a balanced budget and historically high reserves. Significant accomplishments in the efforts included hiring Iowa's first Chief Information Officer, consolidating technology resources, and streamlining the state government workforce. Jeff has also helped to guide progressive election law changes in Iowa, like same day registration, vote by mail, voter verified paper trail. He drafted and managed the nation's first campaign finance law in response to the U.S. Supreme Court's Citizens United ruling in 2010. Outside of the legislature, Jeff is a professional firefighter and an adjunct professor of public policy at the University of Northern Iowa.
Pennsylvania Auditor General Eugene DePasquale 
Eugene DePasquale grew up in the blue-collar city of Pittsburgh, which taught him the important lessons of hard work and earning your way. He also witnessed first-hand how the closing of the steel mills devastated families and communities.
As Auditor General, Eugene has focused on ensuring investments in education are targeted towards what works, that our environment is protected, and that state job creation programs actually create family sustaining jobs. His prior service in the state legislature was highlighted by being the first legislator in state history to post his expenses online and passing an Alternative Energy Investment Act that invested $600 million to ensure a cleaner environment, consumer savings, and job creation.
Senator Kerry Donovan, Vail, Colorado 
Kerry Donovan was elected to the Colorado State Senate in November 2014 to represent Senate District 5, which includes seven counties on the Western Slope, the upper Arkansas Valley of Colorado, and her hometown of Vail. As Senator, Kerry has tackled a wide variety of issues to help build a Colorado that works for everyone -- including economic development in rural areas, access to quality public education, renewable energy, conservation of Colorado's wildlife and landscape, and access to public lands. Kerry currently serves on the Senate Agriculture, Natural Resources and Energy Committee, and the Senate Local Government Committee.
Prior to being elected Senator, Kerry served on the Vail Town Council for four years, and served on a number of other town commissions. She also worked for worked for several community-focused nonprofits, and served as the Director of Academics for the Ski and Snowboard Club Vail. When she's not at the Capitol or meeting with constituents in her district, Kerry runs her small family ranch where she raises cattle and grows vegetables for local restaurants.

Middletown, CT Mayor Daniel Drew
Since becoming mayor of Middletown in 2011, Mayor Drew has closed the $8 million deficit in the city budget and upgraded the city's bond rating with the lowest interest rates in city's history. He has also improved the efficiency and efficacy of City government by implementing large-scale re-organizations that will save taxpayers millions.
Mayor Drew has restored highly competent leadership to the police department and added several new officers to the force. Several new businesses and manufacturers have opened or are under construction in Middletown. He has also enacted a senior tax relief program which will significantly aid seniors on a fixed income, in addition to a prescription drug discount program for Middletown seniors. He has re-negotiated a large energy service contract for the City of Middletown, saving taxpayers $1.4 million. Mayor Drew has saved taxpayers $800,000 by reducing pension fund costs. He also merged city and BOE finance operations, substantially increasing transparency.
Mayor Drew graduated from the University of Connecticut in 2002. He will graduate from Columbia University in 2015 with an MA in social and organizational psychology.
Houston, TX Councilmember Amanda Edwards
Amanda K. Edwards serves as the Houston City Council Member in the At-Large Position 4. She is also a municipal finance attorney and native Houstonian with a passion for building communities through public service. Currently, Edwards serves as Vice Chair of the Budget and Fiscal Affairs Committee and as a member of the Economic Development and Transportation, Technology and Infrastructure Committees. She is committed to cultivating economic development opportunities in Houston that have the potential to responsibly revitalize underserved communities and encourage new industries to develop. Edwards strives to innovatively address Houston's fiscal challenges and its urban core needs in order to move all of Houston forward so that it can be the place where the Gulf Coast and the world's future meet.
Edwards maintains a strong commitment to community service. She has served as President of the Board of Directors for Project Row Houses in Houston's Historical Third Ward community and on numerous other civic boards and committees, including Texas Lyceum, Crisis Intervention of Houston, Texas One Voice: A Health and Human Services Collaborative and the Houston Area Urban League Young Professionals. Edwards is also a member of Alpha Kappa Alpha Sorority, Inc.
Prior to her election, Edwards served as a judicial law clerk for Federal District Court Judge Ivan L.R. Lemelle. Edwards earned her B.A. in Political Science from Emory University and her J.D. from Harvard Law School.
Atlanta, GA Councilmember Amir Farokhi
Elected in 2017, Amir Farokhi serves on Atlanta's City Council representing the City's District 2. Professionally, he has served as Director of Strategy at BrightHouse; Chief Operating Officer of College Advising Corps; Founder and Executive Director of GeorgiaForward; and practiced commercial litigation with an international law firm.
In 2011, 2012 and 2013, Councilmember Farokhi was named among the Most Influential Georgians by Georgia Trend Magazine and included in the magazine's 40 Under 40 list. He was a 2011 Marshall Memorial Fellow, Term Member with the Council on Foreign Relations and Truman National Security Project member. His focus on City Council is on strengthening Atlanta's transportation infrastructure, bolstering its affordable housing policies, and improving the quality of City services.

Massachusetts Senator Barry Finegold
Senator-Elect Barry Finegold is a founding and managing partner of Dalton & Finegold, LLP, specializing in Residential Real Estate and Commercial Real Estate. He formerly served as State Senator for the 2nd Essex and Middlesex District, Massachusetts.
He holds a Masters in Public Administration from the John F. Kennedy School of Government at Harvard University. In 1999 he won the Kennedy School Fenn Award for Political Leadership, and in 2003, he was selected as one of the top 100 young "Democrats to Watch" by the Democratic Leadership Council.
In 2009, he was named Chairman of the Joint Committee on Telecommunications, Utilities and Energy. In this position, he championed renewable energy policies that have helped make Massachusetts a leader in clean energy. Barry took on a contested primary and general election for the State Senate seat in 2010, and went on to win the race to represent the Second Essex and Middlesex District that includes all of Andover, Dracut, Lawrence and Tewksbury. He won reelection in 2012, sweeping every precinct of all four communities.
While in the Senate, Barry continued with this spirit of taking on new challenges – this time with education and election law reform. Under his leadership, the Senate recently passed the most significant election reform bill in decades, modernizing our election laws and making Massachusetts a national leader in ensuring free, fair and accessible elections. The bill included provisions providing for early voting, same day registration, election audits, online voter registration, and pre-registration for 16 and 17-year olds.
Barry won a contested primary and general election so will return to the Senate in January 2019. He plans to focus on early childhood education, clean energy, and supporting small business. Barry lives in Andover with his wife, Amy, three children, Ava, Ella and Max, and the newest member of the Finegold family, Otis the bulldog.
Louisville, KY Mayor Greg Fischer
Greg Fischer was elected Louisville's Mayor in 2010 and has an extensive background in business. In 1980, he was a founder of SerVend International and co-invented the SerVend ice and beverage dispenser. Along with his brothers, he led the growth of SerVend into a worldwide corporation with more than 300 employees and $70 million in annual sales. In 1999, he founded Iceberg Ventures, a private investment firm, and later was a co-founder of bCatalyst, the first business accelerator in Louisville. Fischer has helped create more than 1,000 local jobs and has been an active investor and board member in numerous companies across multiple industries. Greg is also a co-founder of Louisville's Center for Quality of Management.
Country Recorder Adrian Fontes, Maricopa County, AZ
Elected to his first political office in November, 2016, Maricopa County Recorder Adrian Fontes is responsible for the third largest voting jurisdiction in the U.S.
containing 2.5 million voters, nearly 2/3 of Arizona's total electorate. Recorder Fontes is an Arizona native born and raised on the border in Nogales, Arizona where billions of dollars of trade flow every year. He is a Marine Corps Veteran, Lawyer and small business owner with a deep love of family and our Constitution. 

Improving the voter's experience, system accountability and security are not just approaches to good government and better elections, they are good business. Within his first year in office Recorder Fontes led the development of the unique and award winning SiteBook technology for voters showing that his focus on developing his staff through listening leadership is a solid first step in growing ideas and generating efficiency from the experts already on the ground. Working to speed-up land recording transactions, Recorder Fontes also hopes to more quickly free monies suspended during traditional transaction wait times, and get those funds out into development projects more efficiently, through the use of Artificial Intelligence in the near future.
Illinois State Treasurer Mike Frerichs
Mike Frerichs was elected Illinois State Treasurer in 2014. As an Illinois State Senator from 2008 to 2014, he served an active voice on behalf of Illinois' farming community as Chairman of the Agricultural Committee, advocating for advancements in clean bio fuels.
During his time in the legislature, Mike focused on a number of ideas to spur economic growth.  He led an effort to improve tax incentives that encourage businesses to locate in high unemployment areas; he worked to increase science and math education standards in Illinois high schools; and he championed the Emerging Technology Industries Act, a bill that would provide grants to private-sector entities that grow jobs through innovations in medicine or science.
Prior to running for office, Mike taught at his alma mater high school and managed a local safety engineering company, Smart Structures. Later he was elected twice to the Champaign County Board and spent more than four years as Champaign County Auditor, where he became a Certified Public Finance Officer, the only elected Auditor to receive that designation in the state. Mike also served as a volunteer firefighter and on the board of a local nursing home.
Lincoln, NE Councilmember Leirion Gaylor Baird
 Leirion Gaylor Baird serves as an at-large representative on the Lincoln City Council. Her priorities   include public safety and improved emergency response times; repair and growth of the street and   sidewalk network; parks, pools, and trails maintenance; continued access to a clean and sufficient   water supply; tech infrastructure development; increased efficiency and cost-savings in the   City/County procurement process; and protection of Lincoln's quality of life, so that it remains a top-   ranked city in which to work and raise a family.
Prior to her election in May 2013, Leirion served as a Lincoln/Lancaster County Planning Commissioner and on the LPlan Advisory Committee that produced the 2040 City/County Comprehensive Plan, the strategic roadmap for Lincoln's growth and development over the next three decades. Leirion began her career as a management consultant, helping Fortune 500 companies become more efficient. She has also worked as a city budget and policy analyst and as a director of an innovative after-school and summer enrichment program designed to improve educational outcomes for children from low-income communities.

Florida Representative Margaret Good
State Representative Margaret Good was elected through special election in February of 2018 to represent a district that voted for Trump by five points, signifying the first district to be flipped in 2018. Visiting her family in Florida every year growing up and eventually moving to Sarasota after law school has fostered a deep appreciation of Florida's rich history and natural beauty for Good. The state representative ran because she wanted to change the way Sarasota citizens were only being offered two options, the status quo or moving backwards. She wanted to disrupt that system and fight to protect Florida's beauty through environmental protections, ensure every child receives a quality public education, and take action on common sense gun legislation to move towards a safer Florida.  
Since winning her special election in 2018, State Representative Good has been a strong proponent of policies that ensure future generations of Floridians will be able to enjoy the state's natural resources. Good prioritizes partnering with local businesses to alleviate environmental strains and holding big corporations accountable for endangering Sarasota's wetlands. She strongly opposes the use of taxpayer dollars to fund for-profit charter schools as well as the divestment of state funds to private schools that don't meet the needs of students, and holds that we should be investing in education through ensuring that Sarasota educators are receiving the pay that they deserve and need to continue teaching the children of Florida. The state representative believes in empowering and expanding the middle class through increasing funding in her district for workplace development and providing small business incentives to foster the growth of local businesses that provide good-paying jobs. Good does not believe that Floridians can thrive with a dismantled Affordable Care Act or extensive cuts to Medicaid that limit patient choice. Expanding Medicaid to ensure quality, affordable healthcare for her constituent's is one of the state representative's top legislative priorities.
New Jersey Senator Vin Gopal
Vin Gopal is a lifelong Monmouth County resident, born in Neptune Township and raised in Freehold. After earning a Bachelor of Arts from Penn State, he spent years building his business from the ground up; it now has fourteen employees and is based out of Tinton Falls and Hazlet. As a successful small business owner, Vin was the President of the Hazlet Township Business Owners Association and served on the Board of Directors for the Monmouth County Chamber of Commerce, where he chaired the Chamber's Government Affairs Committee.
Vin is also the Founder and President of a 501c(3) organization dedicated to helping Monmouth County charities and individuals in need. He is a past Board Member of Big Brothers Big Sisters of Monmouth County, has served as a volunteer EMT for the Colts Neck and Freehold First Aid squads, and currently volunteers with the Long Branch Fire Department. Senator Gopal is the New Jersey Senate Majority Conference Leader, Chairman of the Legislative Manufacturing Caucus, Vice-Chair of the Senate Transportation Committee, and serves on the Senate Economic Growth Committee and Senate Health, Human Services, and Senior Citizens Committee.
Philadelphia, PA Councilmember Derek S. Green
From the beginning of his term, he has been working to find ways to promote employee ownership as a wealth expanding, business preserving economic development tool. Encompassing both employee stock ownership plan (ESOP) model or more conventional forms of worker cooperatives, this strategy will preserve job opportunities for Philadelphians of all backgrounds and expand income generation, while realizing value for outgoing owners. He secured funding from the City to promote a worker ownership pipeline, which has been reinforced by Philadelphia's participation in a yearlong NLC/DAWI sustainable equitable economic development fellowship, which will focus on outreach in three of our commercial corridors. This strategy dovetails with ongoing work to build the Philadelphia Business Lending Network, the one-stop, short-form initial application to over thirty small business lenders and CDFIs.
Washington Lt. Governor Cyrus Habib 
Cyrus Habib was elected Washington state's 16th Lt. Governor in November 2016. A former legislator, Lt. Governor Habib represented east King County in both the State House of Representatives and the State Senate, where he served as Democratic Whip and a member of the Democratic leadership team.
As Lt. Governor, he is President of the State Senate, serves as acting-Governor whenever the Governor leaves the state, and maintains a portfolio of key issues including Economic Development, Trade, and Higher Education.
A three-time cancer survivor, Lieutenant Governor Habib has been fully blind since age eight. His parents immigrated to the U.S. from Iran before he was born, and he is both the first and only Iranian-American official to hold statewide elected office in the United States. He is the youngest presiding officer in the country, and the first and only Iranian-American to hold statewide elected office in the United States. He is a graduate of Columbia University, Oxford University as a Rhodes Scholar, and Yale Law School.
Tennessee Senator Lee Harris 
Elected at the age of 36, Lee Harris holds the distinction of being the youngest senator, and the first African American leader, in the state of Tennessee.
Senator Harris has championed the causes of Tennesseans. Among his legislative initiatives, he has pushed for treatment coverage for persons with sickle cell, a condition that plagues communities across the state; advocated for new laws to protect children from abuse; and for expansion of recycling and environmentally-friendly practices in state government.
Prior to the 2014 election, Harris served on the Memphis City Council, where he stood as an unwavering voice for neighborhoods, gun safety, environmental protections, broad anti-discrimination laws, respect for reproductive freedom and privacy, and a strong middle class. In addition to serving as Senate Minority Leader, Senator Harris works as a tenured full professor of law at the University of Memphis Law School. He is the only African-American to achieve that rank in the history of the Law School and the inaugural holder of the Federal Express Professorship in Law.

Georgia Representative Scott Holcomb
Scott Holcomb serves in the Georgia House of Representatives where he serves on the Higher Education, Public Safety and Homeland Security, Juvenile Justice, and Defense and Veterans Affairs Committees. In 2016, he authored and helped to pass bipartisan, landmark legislation to ensure the timely processing of sexual assault kits in Georgia. He has also worked to reform government, promote employment for veterans, and increase entrepreneurship.
Scott is an experienced attorney who has practiced since 1998. He is a founding partner of Holcomb + Ward, LLP, a boutique law firm based in Atlanta. Scott began his career in public service as a lawyer with the U.S. Army JAG Corps, where he served as a prosecutor and international law attorney. He deployed overseas three times for the conflicts in Bosnia, Afghanistan, and Iraq. He is a member of the Council on Foreign Relations and a Fellow with the Truman National Security Project.

St. Louis, MO Treasurer Tishaura Jones
Tishaura Jones was elected as Treasurer for the City of St. Louis in 2012. She previously served for two terms in the  Missouri House of Representatives, where she became the first African American ever to serve as assistant minority leader in Missouri history.  A passionate advocate for education reform, Tishaura recently introduced a plan to help the most effective charter schools expand throughout her entire state, so that every parent can provide the same opportunity for their children as she can.  Her plan would also increase the Missouri's ability to hold charter schools accountable for their results while allowing them the flexibility to focus on serving the job needs of different areas, be it on science, agriculture, or drop-out recovery.
Currently, Tishaura is the Vice President of Public Finance at a minority-owned investment banking and financial services company, as well as an active volunteer with her Alumnae Chapter of Delta Sigma Theta Sorority.
Virginia Delegate Mark Keam
Mark Keam serves as a Virginia State Delegate.  He began his career in public service as an attorney at the Federal Communications Commission and later served as a policy counsel at the Small Business Administration, where he worked to create a level playing field for women-owned businesses and minority enterprises.
After the Clinton Administration, Mark moved to Capitol Hill to serve as Chief Counsel to Democratic Senator Dick Durbin on the Senate Judiciary Committee from 2001 to 2007, when he left to become a senior advisor for strategic affairs at Verizon, where he helps the company develop ideas that promote the use of technology to solve societal problems.

Columbus, OH Councilmember Zach Klein
Zach Klein joined the Columbus City Council in January 2011 and serves as the chair of the Development and Recreation & Parks committees. Before joining the City Council, Zach worked as an attorney managing multi-million dollar budgets while working to prosecute those who prey upon vulnerable residents. Zach believes that the City of Columbus can compete with other metropolitan areas by offering a vibrant nightlife, a diverse community, an education base, and a hub for the sciences. Zach believes Columbus must continue its investment to aggressively market the city to attract and retain businesses of all sizes.
Zach understands that one of the paths to economic growth and prosperity is exploring ways to maintain its AAA bond rating, which will save taxpayer dollars. He also believes the City of Columbus should continue to examine the way it delivers essential city services, such as police and fire protection, to ensure maximum efficiency.
St. Petersburg, FL Mayor Rick Kriseman
Rick Kriseman was elected Mayor of St. Petersburg in 2013. Before becoming Mayor, he served for 6 years in the Florida House of Representatives and 6 years on the St. Petersburg City Council. St. Petersburg experienced a renaissance during Rick's service on city council and today is home to a bustling downtown waterfront, a vibrant arts scene, unique local shops and galleries, and revitalized neighborhoods. As Mayor, Rick is focused on growing St. Petersburg's economy by avoiding high taxes, unreasonable regulations, and burdensome permitting as well as by having a top notch public education system, efficient mass transit, sound infrastructure, and a high quality of life.
Providence, RI Councilmember Nirva LaFortune
Nirva R. LaFortune is a Providence City Council Member representing the city's third ward, and is the first Haitian American to hold elective office in the state of Rhode Island. Since joining the council following a special election in August 2017, Councilwoman LaFortune has served as the Vice Chair of the Special Committee on Education. She is the Assistant Director of Scholars Programs and Diversity Initiatives at Brown University, where she oversees programming and advising for the prestigious the Presidential Scholars Program and other initiatives to advance the success of historically underrepresented groups and students with the greatest financial need.
As a former undocumented immigrant, Councilwoman LaFortune is dedicated to equity and increasing educational opportunity. She has worked on initiatives to increase funding and support for students in Providence's public schools, of which she is a graduate. LaFortune has also championed affordable housing, support for minority and women-owned businesses, community development, prudent financial planning, and increasing community engagement in municipal affairs. She serves on the Board of Directors of the Sophia Academy and We the Village, and on advisory committees for the Eastside YMCA and East Side Community Alliance. Councilwoman LaFortune holds a B.A. in Communications from Temple University and is completing an M.A in Urban Education Policy at Brown University this spring. She is the mother of two incredible young people and is an avid runner.
Massachusetts Senator Eric Lesser
As the youngest member of the Massachusetts Senate, Senator Lesser champions civic engagement and greater participation in public affairs. He serves as Senate Chair of the Joint Committee on Tourism, Arts & Cultural Development, and Senate Vice-Chair of the Committee on Financial Services.
Senator Lesser earned his bachelor's degree from Harvard College in 2007. Upon graduating, he joined the Obama for America campaign, during which he traveled with then-Senator Obama across 47 states. Following President Obama's historic victory, Senator Lesser served as Special Assistant to White House Senior Advisor David Axelrod, and later as Director of Strategic Planning for the White House Council of Economic Advisers. Senator Lesser is also a Fellow with the Truman National Security Project, a World Economic Forum Global Shaper, and was named a "Face of the Democratic Future" by American Prospect Magazine.

Maryland Delegate Brooke Lierman
Brooke Elizabeth Lierman was elected to represent Maryland's 46th Legislative District in the House of Delegates in 2014, and serves on the Appropriations Committee. The 46th District includes all the neighborhoods abutting or near the water in Baltimore City, and boasts one of the most diverse populations of any district in the State. In addition to serving in the General Assembly, Brooke is a civil rights lawyer at the firm of Brown, Goldstein & Levy LLP. She has represented a diverse clientele, ranging from individuals facing housing discrimination to low-wage workers not being paid overtime to blind and deaf individuals facing discrimination. Brooke and her husband and son live in the neighborhood of Fell's Point.
In her first three years in the Legislature, Brooke has passed legislation to promote better public transportation in the Baltimore region, encourage college savings, investigate and prosecute internet crimes against children, and help ensure no Maryland senior goes hungry. She has also championed legislation to pass earned sick leave, authorize automatic voter registration, and support entrepreneurs. Through her work on the state budget, she has promoted and required reporting from agencies to ensure enforcement of existing laws, long-term planning, and efficient use of resources.
Downington, PA Mayor Josh Maxwell
Josh Maxwell was sworn in as Downingtown's youngest Mayor in 2010 at the age of 26. Since being re-elected with 68% of the vote, Maxwell has focused on urban redevelopment, enhancing public education opportunities and personalizing the role of Mayor during his first two terms. In 2011, Maxwell re-started the Downingtown Main Street Association which has worked on over $250 million of economic development projects in Downingtown. In 2012, Maxwell joined the Board of the Education Foundation, which has successfully supported innovation projects in the Downingtown School District.
Downingtown has been recognized as a leader in urban redevelopment and as a community on the rise. Downingtown was named a "Top Ten Place to Live" by Philadelphia Magazine, while Maxwell was named "Best Young Politician in Philadelphia" by the same publication.
Congressman-Elect Ben McAdams
Ben McAdams was sworn into office as Salt Lake County Mayor on Jan. 7, 2013. Mayor McAdams pledged to work collaboratively, across party lines, to find efficiencies in County government and to be open and accountable to citizens.
During his tenure as County Mayor, he has championed education, helping the county become the first in the country to partner with the private sector to offer greater access to high-quality preschool for low-income children. Mayor McAdams has also emphasized economic development and job growth, partnering with cities to attract business while being a careful steward of taxpayer dollars. He has also supported greater access for businesses and residents to transit, trails, and open space.
Connecticut Representative Cristin McCarthy Vahey
Cristin McCarthy Vahey was elected to her first term in Connecticut's General Assembly in 2014, following three years as a Fairfield Selectman. Trained as a social worker, Cristin has found these skills critical in building coalitions to support integrated, multi-modal transportation options.
Cristin was instrumental in Fairfield's efforts to create a bike and pedestrian master plan and establish a permanent standing committee for the town. Her new role as a member of both the Transportation Committee as well as the Transportation sub-committee for Appropriations provides her with an opportunity to continue to advocate for effective and future oriented transportation solutions.
Norfolk, VA Councilmember Andria McClellan
Andria McClellan is using her experience as an entrepreneur, civic leader and community activist, parent of three school-aged children, and former Planning Commissioner to make meaningful and progressive changes to the city of Norfolk, Virginia. Unseating a 16-year incumbent in 2016, she was elected to serve a Superward City Council seat for the second largest city in Virginia because of her pro-growth, innovation platform which focused on improving public schools; diversifying the economy in a city home to the largest Naval Base in the world; finding innovative solutions and funding to address sea level rise; and, creating a more engaged, accessible and transparent city government.
Andria has served on numerous boards and commission throughout the city, the region and the state, including the Virginia Small Business Advisory Board, the Virginia Family & Children's Trust Fund, and the Local Government Advisory Committee for the EPA's Chesapeake Bay Program. She began her career working in sales and marketing for two Fortune 500 companies, after which she ran two start-up enterprises (one in manufacturing and one in tech). Andria earned her B.A. from the University of Virginia and graduated from the Wharton Management Program at the University of Pennsylvania. She is also a proud graduate of the CIVIC Leadership Institute and U.Va's Sorensen Political Leaders Program.
Boise, ID Councilmember Lauren McLean
Lauren has served on the Boise City Council since 2011 and is currently the President Pro Tempore. She's focused her work on sustainability, community justice, and economic development.
Lauren co-sponsored the city's ordinance protecting all residents from discrimination, including those who are lesbian, gay, bisexual, and transgendered. Her efforts in Boise led to ordinances being passed in cities around the state. She's helped the city secure a grant to explore Pay for Success as part of a solution to homelessness and housing, and serves on the Mayor's Housing and Homelessness Committee that convened providers, community organizations and concerned citizens and led to the city's first plan to develop community-supportive housing through the Housing First program. During her five years as a commissioner on the city's urban renewal organization, CCDC she helped oversee a period of intense development in Boise's downtown core with numerous public-private partnerships helping to transform Boise's downtown.
A committed conservationist and recreations, Lauren knows that Boise's environment is key to its livability and long-term economic prosperity and growth. Known for her efforts to pass the city's first levy for Open Space protection in 2011, she supported the most recent levy to grow the city's open space and clean water programs and sponsors the city's sustainability initiative. Since adopted, the city has established energy reduction goals, expanded its geothermal system as part of an EcoDistrict downtown, and continues to seek innovative solutions to today's problems.
Indiana Senator Eddie Melton
Eddie Melton was elected State Senator for Indiana's 3rd District on November 8, 2016. Melton serves as the Ranking Minority Member of the Senate Education Committee and the Natural Resources Committee. Senator Melton is currently the youngest State Senator and has authored key pieces of legislation that has attracted national attention. In addition to serving in the Indiana General Assembly, Melton serves as the manager of Federal Government and Community Relations, for Northern Indiana Public Service Company (NIPSCO). In this position, he leads the corporation's federal government relations, corporate citizenship strategies and charitable giving. Prior to joining NIPSCO, Melton worked as a grant officer for the Legacy Foundation, Lake County's community foundation in Northwest Indiana. Melton has served as chairman of the Indiana Commission on the Social Status of Black Males, has served on the State Board of Education, representing the First Congressional District of Indiana and has also served as a national board member and Mid-west Regional Director for the American Association of Blacks in Energy (AABE).
In 2016, Melton was selected to participate in a fellowship in Israel for national African American leaders, sponsored by the American Israel Education Foundation (AIEF). Through this intensive educational experience, Melton explored critical foreign policy and national security issues affecting both Israel and the United States. Melton also served as a contributor to the national My Brother's Keeper Initiative that was established by President Barack Obama. Through this initiative, he attended the White House on several occasions to assist communities across the country to establish programming that would help improve the quality of life for boys and young men of color. Melton has been recognized with multiple awards and accolades, such as; the top "20 under 40" young professionals in northwest Indiana by The NWI Times Media Company (2010) and is a (2012) South Shore Leadership Award winner. Melton served as the national spokesperson for Brother 2 Brother Magazine and is a frequent columnist for the Gary/Chicago Crusader newspaper and The NWI Times.
Melton attended Kentucky State University and received his B.S. in Organization Management from Calumet College of St. Joseph in Whiting, Indiana. He lives in Gary Indiana with his wife Crystal and their four children.
New Bedford, MA Mayor Jon Mitchell
Jon Mitchell, now in his third-term, is Mayor of New Bedford, Massachusetts, the top commercial fishing port in the United States for nearly two decades. Under his leadership the historic city has moved aggressively to reform its schools, modernize its port, and solidify its downtown's status as the cultural and economic hub of the region. New Bedford has emerged on the national stage as a leader in solar energy and the emerging hub of the nascent offshore wind energy industry in America. It has seen the local unemployment rate fall faster than any metropolitan area in America twice in the past two years. And the City presently enjoys the highest bond rating in its history. For these accomplishments the New Bedford Standard-Times named Jon the "2015 SouthCoast Man of the Year."
Prior to his service as Mayor, Jon served as an Assistant U. S. Attorney in Boston where he prosecuted cases in the areas of white collar crime, firearms, narcotics, environmental crime, and public corruption. Many of his cases were of national importance, including his work as the prosecutor on the task force searching for Boston mob boss James "Whitey" Bulger. Jon hails from a local fishing family. He attended Harvard College and George Washington University Law School, and is married to Ann Partridge, a breast cancer doctor and researcher at the Dana Farber Cancer Institute. They have three daughters.

Nevada Assemblymember Daniele Monroe-Moreno
State Assemblymember Daniele Monroe-Moreno ran for office after living in her district for over two decades and seeing the need for criminal justice reform, affordable and accessible healthcare in Las Vegas, and advocacy on behalf of the state's veterans. After being elected in 2016, Assemblywoman Monroe-Moreno has served on and led a number of committees, including the Legislative Committee on Child Welfare and the committee on Government Affairs, Legislative Operations, and Elections.
The Assemblywoman has sponsored legislation that would expand access to healthcare in Nevada through authorizing healthcare providers licensed in any state to provide healthcare free of cost. She has also worked on legislation to address the effects of the opioid epidemic in her district. Based off of her extensive experience as a corrections officer, Monroe-Moreno has been a passionate advocate for the banning of for-profit prisons in Nevada, and introduced a bill that would give the prison system time to transition to an all public prison model. She is a strong supporter of comprehensive criminal justice reform because she has seen that improvements must be made to the conditions of the prisoners and believes that for-profit prisons contribute to Nevada's mass incarceration problem. Assemblymember Moreno also believes in supporting workers, and sponsored legislation that would make meals businesses provide for their employees not taxable. She is also the recipient of the Emerge America's 2017 Ambition to Action award.
Ithaca, NY Mayor Svante Myrick
Svante Myrick was sworn into office and became the City of Ithaca's youngest Mayor and first Mayor of color on January 1, 2012. A self-described "pragmatic progressive," Svante has been active in reorganizing the police force, restructuring city government and attracting $200 million in new development to the city, including a multimillion-dollar overhaul of its central commons.
Prior to becoming Mayor, Svante served on the City Council for 4 years. As a passionate youth advocate, he also chaired the committee that created the Ithaca Youth Council and the Collegetown Vision Implementation Committee, which led to the creation and endorsement of a master plan for promoting development while still preserving neighborhoods in Collegetown. Svante also served as the Assistant Director of Student and Young Alumni Programs for Cornell University before resigning his position to run for Mayor.
Colorado Representative Dan Pabon
The son of working class parents and the first in his family to have access to preschool, Dan Pabon is living proof that early childhood education is a means to close the educational achievement gap. Dan was first elected to the legislature in 2010 with 75% of the vote and grew up in the same community he is now serving in the Colorado House of Representatives. After earning his JD, Dan worked at a Denver-based law firm, before becoming Northwest Denver's neighborhood attorney, working with small business owners, residents, and non-profit organizations.
Dan has worked on higher education issues as the vice-chair of the Auraria Higher Education Center Board and was a voice for senior citizens as a member of the Association for Senior Citizens Board. He also worked for two months on the Obama-Biden Presidential transition team, where he helped draft the President's first executive order on transparency and ethics in government.
Georgia Senator Elena Parent
Elena is a State Senator, attorney, and progressive champion. First elected in 2010 as one of 12 Democrats in the nation to unseat a Republican incumbent, Elena focused her efforts in her first term on government transparency and ethics, including independent redistricting. Elected to the State Senate in 2014, Elena has focused on improving access to early childhood education and health care, promoting common-sense gun safety measures, and defeating job-killing and discriminatory "religious freedom" legislation. She has also continued her work toward an independent redistricting commission for Georgia. Elena passed a bill that would close a loophole that allowed severely mentally ill Georgians to acquire guns and is also working toward keeping guns away from those committed of domestic violence. She also was a key part of passing Georgia's Pursuing Justice for Rape Victims Act in 2016.
Oregon State Treasurer Tobias Read
Treasurer Tobias Read understands that financial empowerment, wise investments, and sound management are foundational to the quality of life and economic opportunities for Oregonians, and key for the long-term vitality of our state. In 2015, he was a chief sponsor of the Oregon Retirement Savings Plan, which is the first operating state-sponsored retirement program. it launched in mid-2017.
Prior to his election as Oregon's 29th State Treasurer, Tobias had served for a decade in the Oregon House of Representatives, where he championed legislation to invest in public education, improve state financial management, finance critical infrastructure improvements, and to help Oregonians save for a more secure future. He has also worked in the U.S. Treasury and as a liaison between designers, engineers and manufacturing units for Nike Inc.
Montgomery County, AL Probate Judge Steven Reed
Steven L. Reed was elected as Probate Judge of Montgomery County, Alabama in 2012. He became the first African American and youngest person ever elected to the county's highest office. Since that time he has worked relentlessly to improve mental health outcomes through court reform of the involuntary commitment process, solidify election integrity as a member of the National Government Coordinating Council, and uphold the rule of law by becoming the first Probate Judge in Alabama to perform same sex marriages after dissension over a federal court ruling.
Steven brings a systematic approach to his position that's rooted in his days working as a financial analyst at a Fortune 100 company and small business owner. His determination has culminated in an effort to transform the Probate Court into a value added, solution oriented government entity that maintains public trust. As the county's Chief Election Official Judge Reed remains an outspoken critic of Voter ID laws and remains committed to protecting voting right while expanding voter participation.
Cairo, GA School Board Member Laura Register
To fill an open seat, Laura Register was first appointed to the Grady County Board of Education in 2001 and subsequently ran for reelection unopposed. During a break from elected office, she focused activity on proactively targeting the issue of teen pregnancy. Laura was appointed to the Board of Directors for the Georgia Campaign for Adolescent Power and Potential (GCAPP), focusing on all aspects of adolescent health in 2011. She became a recognized advocate throughout the state and at the capitol for funding and policies that focus on evidence-based practices to prevent pregnancy in adolescents. In 2014, she was encouraged to run and again serve on the Board of Education. Facing two opponents, she won the election and continues to be an advocate in the fight for stronger public education in the face of vouchers and charter schools. In 2017, the Carter Center for Human Rights Program invited Laura to share her expertise via an United Nations panel entitled: From Fear to Hope: Overcoming Polarization to Promote Rights for Girls and Women. Her presentation focused on bridging political and religious divides in rural communities.
Laura is an alumni of Women's Campaign School at Yale and Georgia's WIN Leadership Academy. She is a graduate of Mercer University with a BS in Computer Science. Today, in addition to her elected role, she is the owner of LBR Consulting a business focused on messaging in rural counties, building consensus around issues, data driven policy development and civic engagement. Laura lives in Cairo, Georgia with her family physician husband, Ashley. They have three grown children.
Montgomery County, MD Councilmember Hans Riemer
Hans Riemer was elected to an at-large seat on the Montgomery County Council in 2010, where he represents nearly a million residents. Coming into public office during difficult economic times, Hans has worked with his colleagues to address some of the toughest challenges that local governments face: setting the county on the path to fiscal sustainability, boosting economic development, funding education and transportation, and advocating for the county before the state.
An innovator in political engagement, Hans served as National Youth Vote Director for Obama for America, and in the 2004-2006 elections, Hans served as political director for Rock the Vote. A leader on Social Security, Hans also played a key role in stopping President Bush on privatization and served as a senior advisor at AARP.
Lorain, OH Mayor Chase Ritenauer
Chase Ritenauer became Mayor of Lorain, Ohio, in 2011 as one of the youngest mayors in the country. Since taking office, he has focused on increasing government efficiency through sound management and data-driven, evidence based policy choices. Chase has worked to identify his city's service priorities and determine how best to deliver those services in conjunction with regional partners. He has also sought to work with the local business community to revitalize Lorain's waterfront as a key part of the city's economic revival and has pushed for the creation of a county land bank to fund neighborhood rehabilitation.
Before serving as Mayor, Chase was formerly employed as safety service director for the city of North Olmsted, Ohio.
Connecticut Representative Sean Scanlon
Sean Scanlon is the State Representative for the 98th District of Connecticut. The son of a police officer and small business owner, Sean graduated from Boston College and served as Victim Advocate in the Manhattan District Attorney's Office before joining the staff of Senator Chris Murphy in 2009.
Since being elected in 2014, Sean has led the legislature's effort to combat Connecticut's opioid epidemic and became a leading voice on issues of mental health and addiction. He has sponsored and passed legislation limiting first-time opioid prescriptions to seven days and requiring first responders to carry Narcan. Sean is the chairman of the Insurance and Real Estate committee and serves on the Public Health and Transportation committees.
Nassau, NY Comptroller Jack Schnirman
Nassau County Comptroller Jack Schnirman was elected in November 2017. A native Long Islander, Jack Schnirman has a proven record of turning around broken and corrupt government finances to improve services and save taxpayers money. After earning a Master's Degree in Public Policy from the Harvard University John F. Kennedy School of Government, Jack returned home to clean up local government.
As Brookhaven Chief Deputy Town Supervisor, Jack took on the culture of corruption that earned the town the nickname "Crookhaven." Jack helped stop the abuse of taxpayer dollars on no-bid contracts, patronage, and scandals. He stopped past pay-to-play schemes between Town Hall and vendors, including ending the annual theft of $70,000 in lawnmowers. Jack also helped improve town services while saving taxpayers millions by implementing ServiceStat, a management initiative that helps hold town departments accountable. And Jack made government work better for the community by launching a 3-1-1-style constituent response system.
As Long Beach City Manager from 2011-2017, Jack Schnirman helped put the City on the road to recovery from the brink of bankruptcy, inheriting a $14 million deficit and near junk bond status after five downgrades. On Jack's watch, Long Beach's bond rating was upgraded twice and received nine consecutive credit positive reviews. Jack helped implement smart reforms—overhauling the city's purchasing process to ensure all expenses are justified, stopping family members from supervising each other, instituting a new performance management program, and creating a 3-1-1-style smartphone application for residents.

Delaware Representative Bryon Short
Bryon Short began his career as a caseworker under then-Congressman Tom Carper. After years of working in the public sector, he took his proactive approach to service to the private sector.  Bryon created a successful small business from scratch, and currently works in Wilmington rejuvenating neighborhoods. Bryon has worked hard to improve his community by turning vacant parking lots and dilapidated abandoned buildings into working class homes that match the character of their community.
In 2007, Bryon returned to public service and was elected as a State Representative.  After his election, Bryon worked closely with Governor Jack Markell to pass a bold plan to make Delaware's budget more sustainable, coupling smart investments in education, clean energy, and public safety with measures to reduce waste and fraud in government programs.  Bryon is also the Co-Chair of the Delaware House Small Business Caucus, which works to find new ways to support the efforts of small businesses to grow Delaware's economy.

New Jersey Assemblymember Troy Singleton
Assemblyman Troy Singleton has devoted his life to public service in government, political, and policy posts at all levels. His rapid rise to the highest levels of management in the New Jersey Legislature and as an elected official is a testament to his widely praised talent for assessing, developing, and implementing progressive legislative responses to major public policy challenges.
Assemblyman Singleton was recognized as one of Burlington County's Top 40 Under 40 in 2013, and has been named the 2013 Legislator of the Year by New Jersey AMVETS for his commitment to protecting our Veterans and also by the North Jersey Arts and Science Charter School network for his commitment to furthering our children's education. Additionally, he has been selected as the 2013 Legislator of the Year by the New Jersey ARC, the Constitutional Officers Association of NJ and as a recipient of a public service award by Building One New Jersey for his efforts to promote diversity and to protect New Jersey's middle class. He is also a past recipient of the New Jersey Association for Justice's Presidential Award in 2012, the New Jersey Small Business Development Center's 2012 NJSBDC Advocate Award, and the NAACP Southern Burlington County Community Service Award in 2011.
Cincinnati, OH City Councilmember P.G. Sittenfeld
P.G. Sittenfeld was elected to Cincinnati's City Council in 2011. P.G. is the Vice-Chair of the Job Growth Committee, and also serves on the Finance Committee and Strategic Growth Committee. P.G. is focused on making Cincinnati economically competitive, seeing that citizens receive high-quality basic services, and ensuring that local government lives within its means.
Following work experiences at Google and Time Magazine, P.G. returned to his hometown to become the Assistant Director of the Community Learning Center Institute. All across Cincinnati, P.G. works to help turn schools — otherwise unused in the afternoons and evenings — into hubs of neighborhood activity offering health, educational, cultural and recreational opportunities for students, families and the surrounding community.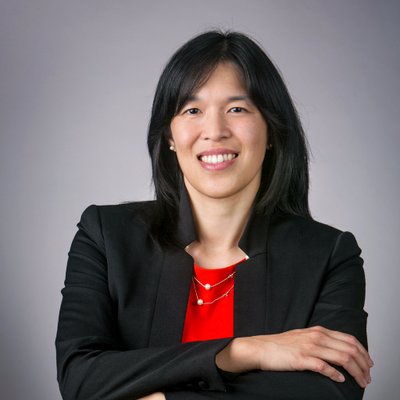 Houston, TX School Board Member Anne Sung
Anne Sung was first elected to the Houston Board of Education in 2016.
She is committed to pursuing equitable policies and programs that build strong schools in every neighborhood and focuses her attention on fiscal responsibility to ensure that district dollars are managed to the greatest benefit for students' academic success.
Sung is a product of HISD, having attended Askew Elementary School, TH Rogers Middle School, and Bellaire High School. She graduated magna cum laude from Harvard University with a bachelor's degree in physics and mathematics. She also earned master's degrees in physics and public policy, also from Harvard.
Tolleson, AZ Mayor Anna Tovar
Anna Tovar was elected Mayor of Tolleson, AZ in 2016 and took office in early 2017. Previously, she served as Arizona's Senate Minority Leader and was at the forefront of projects that brought revenue and job growth to her district throughout her time in office. The completion of roadway construction, attracting commercial and retail businesses to the area, advocating for new housing developments, promoting environmentally friendly programs and working to build new police and fire stations are just a few of her accomplishments. Prior to serving in the state legislature, Anna was a teacher for five years, served on the Tolleson City Council for seven and a half years, and was Vice Mayor for two and a half years.

Virginia Delegate Kathy Tran
Virginia State Delegate Kathy Tran's path to being elected begins with her and her parents fleeing from Vietnam as boat refugees when she was just seven months old. Although several other countries offered them asylum, Tran and her family waited 13 months for the United States to accept their application because to them, America represented hope, opportunity, and freedom. Now, Delegate Tran fights for those values by supporting comprehensive immigration reform, investing in workforce and education programs that build strong talent pipelines, and expanding opportunity for veterans.
Since being elected in 2017, State Delegate Kathy Tran has been a powerful advocate for veterans, immigrants, educators, and women in Virginia. Tran has introduced legislation to make higher education in her state more accessible and affordable for those that have served the United States and legislation that gives members of the military stationed abroad the option to vote. The state delegate is also a strong proponent of investing in early childhood education and supporting Virginian educators. She has introduced legislation to leverage private-public partnerships to award grants to K-12 schools for STEAM (Science, Technology, Engineering, Arts, and Mathematics) programming. The state delegate was endorsed by several women's rights groups during her campaign, and she has followed through by introducing pieces of legislation that aim to eliminate the statute of limitations for misdemeanor sexual offenses and require state contractors to implement sexual harassment training. Kathy Tran shares the title of the first Asian-American woman to be elected to the House of Delegates, and as an immigrant herself, Kathy has expanded services for immigrants by sponsoring legislation to create an Office of Immigrant Assistance.
Arkansas Representative Clarke Tucker
Representative Tucker has focused on improving early childhood education in Arkansas, both in terms of improving support for Pre-K education and by working to establish Dolly Parton's Imagination Library (DPIL) on a statewide basis. DPIL is a literacy program that provides age appropriate books for children between birth and age 5 on a monthly basis for just over $2 per book. Representative Tucker has also worked hard on criminal justice reform, aiming to improve behavioral health services for the criminal justice population in an effort to reduce crime and prison populations. In that regard, he has served as Co-Chair of the Legislative Task Force on Behavioral Health Treatment Access.
Representative Tucker has also led an effort to enact several pieces of ethics legislation to increase government transparency and accountability. For example, Representative Tucker is working to require disclosure of dark money sources in Arkansas campaigns, and he has enacted legislation to enhance the criminal penalties for elected officials who accept bribes. Representative Tucker is also working to pass paid maternity leave for state employees. Perhaps most important, in the spring of 2016, Representative Tucker helped shepherd the appropriation for Arkansas's version of Medicaid expansion through a difficult legislative process.

West Virginia Senator John Unger
John Unger was elected to the West Virginia State Senate in 1998 as one of the state's youngest senators in history and became Senate Majority Leader in 2011.  In the Senate, John has sponsored groundbreaking legislation that has expanded broadband internet, enabled local communities to address transportation needs, and created the State Division of Energy.  Prior to serving in elected office, John worked on a number of economic development initiatives as Vice President of Van Wyk Enterprises, founder of the Employment and Training Search Program, as well as the founder and former president of the West Virginia International Trade Development Council.
John has also led a distinguished career in the non-profit sector.  Taking a leave of absence from college, he worked with Mother Teresa in Calcutta coordinating the distribution of relief supplies.  He also served as a member of the International Rescue Committee providing relief for Kurdish refugees following the Persian Gulf War and was instrumental in establishing the Hong Kong Human Rights Monitor.  From April to July 2003, John served as the Director of Communications for Save the Children International in Iraq, where he helped coordinate humanitarian relief, recovery and reconstruction operations and information management.  He currently serves as Vicar/Pastor of St. John Lutheran Church in Harpers Ferry, WV.
Burlington, VT Mayor Miro Weinberger
Since his election in March 2012, Miro has been working to put Burlington's finances in order. Before being elected Mayor, Miro focused his career on developing affordable and market rate homes in Vermont and New Hampshire while also promoting smart growth and environmental sustainability. As an active member of the Burlington community, he has served on the Burlington Airport Commission, as board president of the Turning Point Center for Chittenden County, and on the board of the ECHO Lake Aquarium and Science Center.
Concord, NH City Councilmember Rob Werner
Rob Werner has served as a City Councilor in Concord, NH since his election in 2006 and chairs the Energy and Environment Committee.  He works to make Concord's future more sustainable by advocating for the installation of solar panels on public buildings and idling reduction technology on city vehicles.  In addition to serving the city of Concord, Rob also serves as the New Hampshire State Director for the League of Conservation Voters, a national advocacy organization that works to turn environmental values into national, state, and local priorities. Rob formerly served as the National Field Director of Americans for Campaign Reform. A public policy analyst and advocate, Rob has organized successful advocacy and legislative campaigns for the American Heart Association, Smoke-Free NH Alliance, and the American Cancer Society. Active in the Greater Concord, NH Chamber of Commerce, Rob serves on both the State and the Local Government Affairs Committees. He is also an Adjunct Professor of Business Administration at Franklin Pierce University.
Congresswoman-Elect Jennifer Wexton 
Congresswoman-elect Jennifer Wexton has been serving the people of Northern Virginia for nearly two decades as a prosecutor, advocate, state senator, and now a member of the US House of Representatives from Virginia's 10th District.
In her five years in the state Senate, Jennifer passed over 40 pieces of legislation despite serving in the minority. She found bipartisan support for legislation that makes our children safer, combats the heroin and opioid epidemic, increases access to affordable healthcare, prepares our children for jobs of the future, eases traffic congestion, and brings more business to Northern Virginia.
In April 2017, Jennifer decided to take her passion for protecting others to the national level and announced her run for Virginia's 10th Congressional District. A popular legislator from the heart of the district, Jennifer won a six-way primary by nearly 20 points, and in November, she won her general election by over 12 points. As a Congresswoman-elect, Jennifer is looking forward to bringing her experience working across the aisle to Congress and hopes to create legislation that benefits the people of Northern Virginia and the United States.
Tennessee Senator Jeff Yarbo
Elected to the Tennessee State Senate in 2014, Jeff Yarbro was selected as the Chair of the Senate Democratic Caucus in his first term. A native Tennessean with degrees from Harvard and the University of Virginia School of Law, Jeff represents the city of Nashville. In the State Senate, he serves on the Health and Welfare Committee and the Transportation and Safety Committee. Jeff has been a leader in Tennessee's efforts to expand health insurance coverage under the Affordable Care Act.
Jeff is working to reform and modernize state government, including the creation of new tools to support the development of affordable housing and to combat pernicious problems like homelessness, recidivism, and insufficient support for new mothers. He has sponsored legislation to simplify citizen access to governmental services, including voting registration. He has also championed important reforms that would introduce transparency into legislative redistricting and diminish legislators' reliance on PACs and special interests.